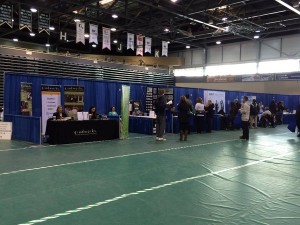 Hundreds of people attended the 7th Annual Job Fair for People with Disabilities on Wednesday.
More than 50 employers had booths set up to meet with potential employees.
Nikky Langdon with the Neil Squire Society says the event has grown more successful with each year.
"Every time we have a job fair, awareness and understanding grows."
About 60 people are hired as a result of the job fair each year.