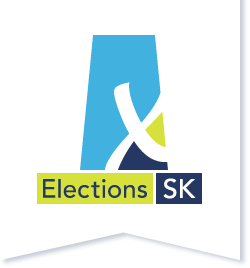 Elections Saskatchewan is happy with voter turnout saying more people cast a ballot in Monday's election than the 2011 election even though the percentage was down.
Initially, it was thought voter turn-out was low.
Spokesperson Tim Kydd says in 2011, there were over 605-thousand registered voters with the number sitting at over 750-thousand this year which is an increase of 24 percent.
He says Elections Saskatchewan used a new system of compiling the list of registered voters.
It worked from Elections Canada, Sask. Health and SGI data to compile this list and used a method of "targeted enumeration" of new areas.
But comparing old and new lists is like comparing apples and oranges according to Kydd.
On Monday more people voted (426,706) than did in 2011 (403,873).
While the actual number of people who voted was up, the percentage was down.
66.7-percent of registered voters cast a ballot in the 2011 election and this year, just under 57-percent.
Kydd also says a tremendous amount of credit must go out to all of those who put in the work on election day to make the process an easy one.