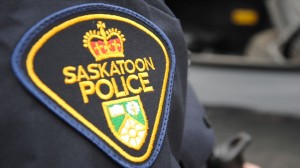 Saskatoon Police say they are investigating a shooting-incident, after a fight broke out Tuesday in an apartment building.
At approximately 4:40 a.m., April 5, 2016, Police say they  responded to a shooting at an apartment building in the 100 block of Avenue T South.
Initial investigation revealed that there was a verbal altercation with residents of a suite when a firearm was discharged inside the building.
No one was injured.
Targeted Enforcement is continuing to investigate but this is not believed to be a random incident.
No arrests have been made.