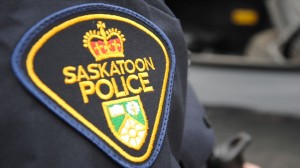 Saskatoon Police are investigating a day-time bank robbery in that city which happened Wednesday at 5:50pm.
The bank is located on the 100 block of Betts Avenue.
According to police, a man entered the business and proceeded to the counter area.
He demanded money and received an undisclosed amount of Canadian cash.
The suspect is described as an adult male wearing a red ball cap, black jacket with a black hoody underneath and jeans.
He was last seen riding a mountain style bike from the area.
Detectives are looking to identify a white late model Ford half-ton with no tail gate and having a BC license plate as a vehicle of interest to this robbery.
Detectives believe that this robbery is also related to two financial institution robberies in Saskatoon which occurred on March 28th, 2016.
The public is reminded to contact the Saskatoon Police Service or Crime Stoppers if they have any information that may assist in these investigations.