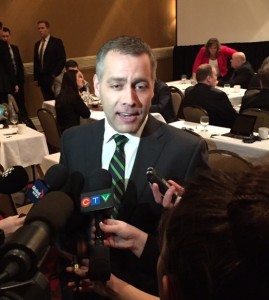 Four days after the provincial election, Saskatchewan's NDP Leader has yet to make any announcements for his plans.
Because Broten lost his seat his only choices are to resign as leader, have one of his MLAs give up their seat and then run in a by-election, or stay on as leader without a seat.
Jim Farney, Political Science Professor at the University of Regina says calls the NDP an 'organization in deep trouble'.
Farney says Broten has to make some sort of announcement by April 16, when a final election ballot count takes place.