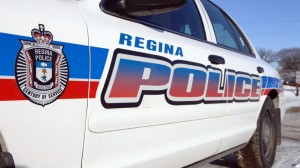 Regina Police say a business was robbed Thursday night on the 23-hundred block of 9th Avenue.
Police were called out shortly before 9:00pm
A preliminary investigation indicates a male suspect entered the business, stated he had a gun and demanded merchandise.
Employees at the business complied with the demand and were not injured during the incident.
The suspect was described as male, thin build, approximately 5'7″ and dressed in black.
There is no further information that can be released at this time.