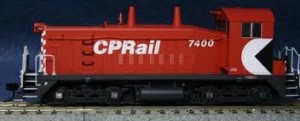 Canadian Pacific Railway is giving up on its attempt to merge with Norfolk Southern Corp, a move that had been resisted by the Virginia-based railway company.
Calgary-based Canadian Pacific initially proposed the deal in November, which would have created the largest railroad in North America.
The deal would have cost about US$30 billion and expanded Canadian Pacific's rail network, especially in the eastern United States, where Norfolk Southern has its core operations, and in the Chicago area where there's a major rail hub.
But Canadian Pacific said today that it's no longer going to ask Norfolk Southern's annual meeting of shareholders to vote in favour of negotiations between the two companies.
Canadian Pacific operates railways in Canada and parts of the U.S. Midwest and South, while Norfolk Southern of Norfolk, Va., operates railroads along the East Coast, Midwest and South.
CP chief executive Hunter Harrison had proposed the merger as a way to improve operating efficiency and increase the value of Canadian Pacific.
Norfolk Southern had objected to the proposal on various grounds including an inadequate offer price and resistance from its customers and U.S. regulators.
(The Associated Press)