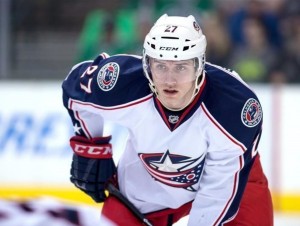 Hockey Canada named its first group of players to play for Canada at the World Hockey Championship in Russia on Monday.
One of those to make the grade was Columbus Blue Jackets defenceman Ryan Murray.
The White City native has just completed his 3rd season with the Blue Jackets collecting 25 points on 4 goals and 21 assists.
Others named to the team include Edmonton Oilers Taylor Hall and Connor McDavid, Toronto Maple Leaf, and former Moose Jaw Warrior Morgan Rielly, Winnipeg's Mark Schiefele and Colorado's Matt Duchene.
Canada's first game at the event is May 6 against the U-S.