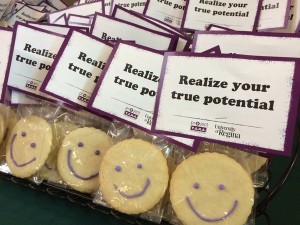 The University of Regina took the time to show support to students on Wednesday, while they face stressful times leading into exams.
Staff handed out free cookies and words of encouragement as part of the You Are Not Alone Project, an initiative around positive mental health.
Dr. Vianne Timmons, President of the U of R says it's important to provide the proper support to students year round, but even more so during final exams.
"This is another attempt to try and reach out to students to say, 'You are not alone, there is support for you here.' And sometimes all the students need is for someone to sit with them for a minute, listen to their challenges and help them strategize."
Timmons says the university has increased funding to mental health supports like counselling, and will continue to do so moving forward.