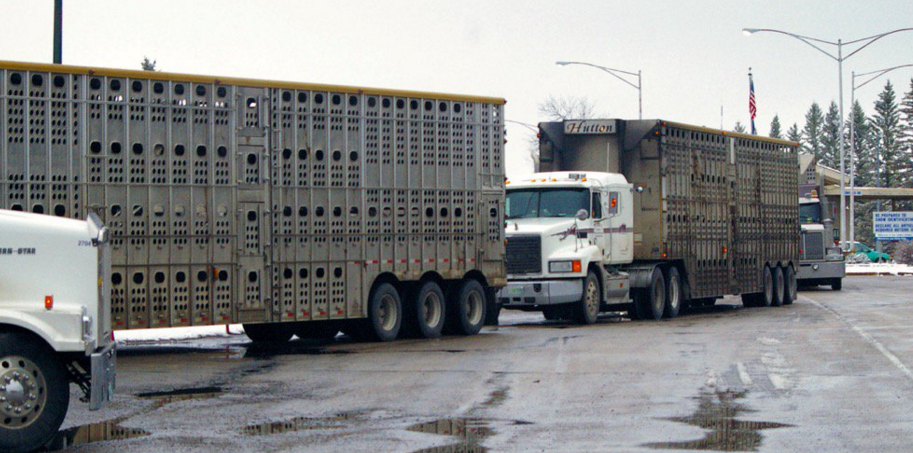 The Canadian Food Inspection Agency says it is going to resume a requirement that livestock transporters be cleaned and disinfected in the U.S. before entering Canada.
A temporary protocol had been put in place in early 2014, but that will be lifted at midnight on Sunday.
Transporters arriving at the border unwashed will be turned away.
Manitoba Pork says they and other provincial associations will press the federal government to amend this regulation and allow transporters to wash at Canadian facilities.