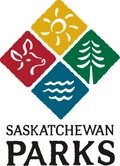 Saskatchewan Parks says Thursday was one of the busiest days yet for online campsite reservations.
According to government officials, there were 3,194 people waiting in queue at 7am for Duck Mountain, Good Spirit Lake, and Greenwater Lake.
This is 500 more bookings than last year, at 2,695.
Incidentally, bookings for these parks were also as busy in 2015.
However, it only took about 15 minutes to get all those people processed in order to make their selections.
The weekend will give opportunity to campers to
book
the following sites:
Reservations will open at 7 a.m. each day, and the queue waiting area will begin each morning at 6:40 a.m.
At 7 a.m., customers in the queue waiting area will receive a random number and will the enter reservation website in staggered batches based on their unique number.
Anyone attempting to access the reservation website after 7 a.m. will be placed at the end of the line.