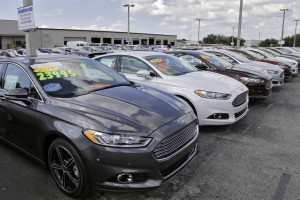 Saskatchewan's economic climate may not be great right now, but that isn't stopping people from buying new vehicles.
Stats Canada is reporting new vehicle sales improved slightly in February from the month before with 3,355 being sold, which is up by over 2 percent over January numbers of 3,279.
On a year over year basis, the number was basically the same as 3,377 new vehicles sold in February of 2015.
Across Canada, total vehicle sales hit 121,873 in February, up from 110,620 in January and 111,880 in February 2015