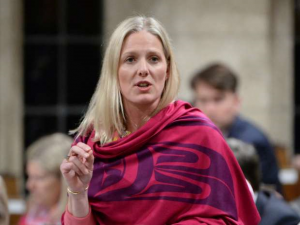 Federal environment minister Catherine McKenna will be taking her push for a national carbon price to a province that has already voiced its opposition to it.
McKenna has announced she is going to come to Saskatchewan to visit the Boundary Dam carbon capture and storage project.
McKenna says she will make the visit to Estevan as early as next month to study the province's carbon capture efforts and discuss "more broadly how we work together" on reducing emissions.
Premier Brad Wall has already opposed a federal call for a national carbon price, but McKenna is not saying what will happen to Saskatchewan if they don't come on board
Ontario, Quebec, British Columbia and Alberta — the four most populous provinces — have already adopted, or are about to adopt, some kind of carbon price.