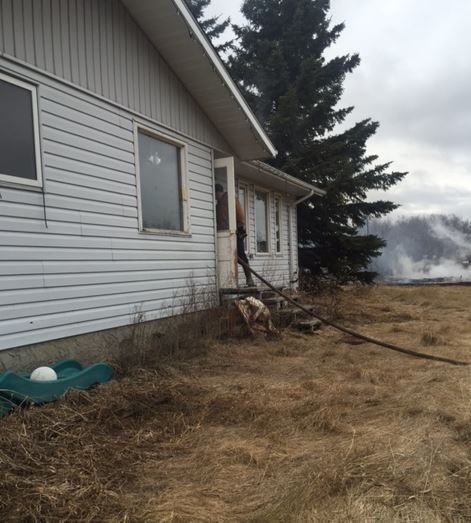 Punnichy RCMP along with the Emerald Fire Department responded to a reported structure fire in the Rural Municipality of Mount Hope Friday afternoon.
Police says this fire occurred in an uninhabited farm yard.
A vacant house and an outbuilding were reportedly burning and other nearby structures were threatened.
The outbuilding was destroyed, however the house and the nearby structures were saved due to the quick and effective action of the Emerald Fire Department.
Based on the initial investigation, this fire was deemed suspicious and arson was suspected.
Punnichy RCMP are requesting members of the public report any suspicious persons or vehicles that they see around uninhabited rural yards that have standing buildings.
All of these suspicious fires occurred during daylight hours.
Owners of such yards are encouraged to check their properties regularly.