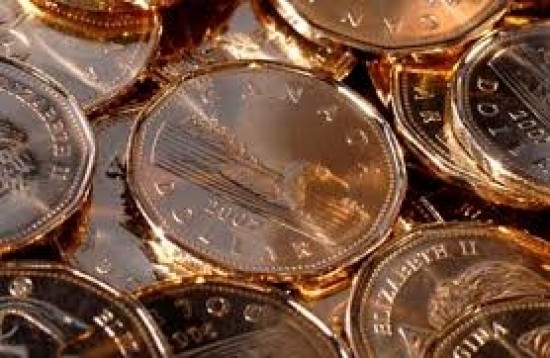 The Canadian dollar was little changed in late-morning trading today as the price of oil took a hit.
The loonie was up 0.01 of a cent at 77.91 cents US.
Crude prices fell after oil-rich countries failed to reach an agreement Sunday on freezing production.
The effort to reach a consensus broke down after Iran stayed away from a weekend meeting of 18 OPEC countries in Qatar.
The price of the May crude oil contract fell 97 cents to US$39.39 a barrel.
Meanwhile, North American stock markets were higher as Toronto's S&P/TSX composite added 82.12 points at 13,555.08.
In New York, the Dow Jones industrial average fell 21.68 points to 17,875.78, while the broader S&P 500 slipped 4.44 points to 2,076.29.
(Canadian Press)