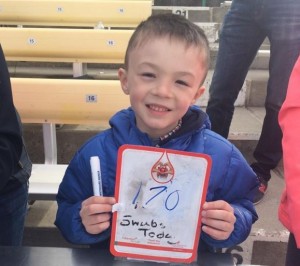 A
donor drive
to find a potential match for a 6 year old Regina boy fighting a rare blood disease was a huge success.
People were invited
to come down to the Regina Thunder practice Saturday at Mosaic Stadium to get "swabbed" with all members of the football team doing so once practice ended.
When all was said and done, 170 people had signed on to a registry.
Vonn Cherneyko's mother, Ashley, says it was a day she won't forget and was one of the best days of her life.
Chorneyko says the only regret she had was telling some people they couldn't help out because they weren't in the demographic needed.
Men aged 17 to 35 are considered the best candidates.