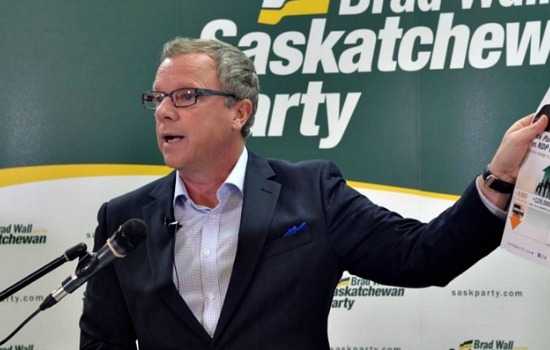 Premier Wall has announced Wednesday, June 1 as budget day in Saskatchewan.
So, as politicians in the province start to get the Legislative wheels grinding, Wall says there's plenty of work to do.
In fact, the premier says some of the budgetary work was done last year – but he says the finalization stage will be reached later in the week.
Wall says cabinet will meet during the week, and then caucus will go into deliberations all day Friday.
The Premier says the Treasury Board will meet the following week, then the members are back in the house – with the session expected to start mid-May.
Wall admits Saskatchewan will be running a deficit this year – he said so last year when confronted with "serious revenue shortfalls."
But Wall says there will be no tax increase for residents here.
In the wake of Alberta's recent budget which includes a 10-billion dollar deficit and no plan to balance the books before 2024, Premier Wall emphasizes the Saskatchewan government fully intends to have its books balanced by 2017-18.
In February, the province said the projected deficit for the 2016-17 fiscal year would be $259 million.
And at the same time, the finance minister announced the deficit for the current fiscal year would jump $165 million from mid year projections to a $427-million.
At a news conference Friday, the Premier said he and his government will have to find hundreds of millions of dollars in savings within the upcoming budget to support healthcare, education and social services.
Wall says some ministries are going to come in lower than last year's budget, however he says health-care will be "looed at closely" in terms of administration.