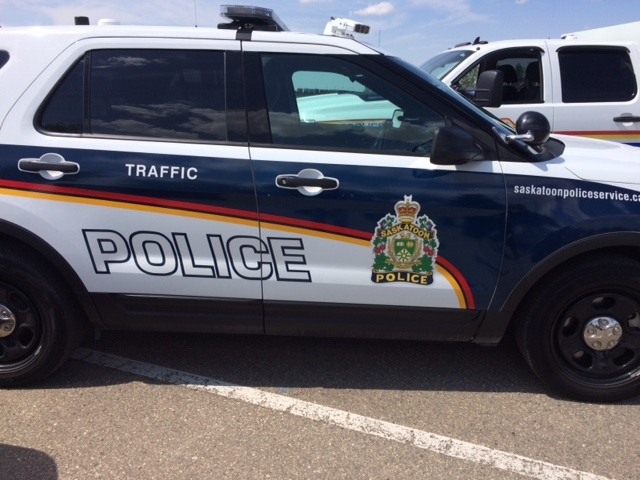 Saskatoon Police have 6 people in custody after they attempted to evade police in a stolen pickup truck just before 6:00 p.m., Sunday afternoon.
It happened around 5:45pm when a K-9 member spotted a stolen Dodge Ram 2500 pickup truck westbound on College Drive.
One person was quickly apprehended when he tried to flee from the vehicle when it slowed near 25th St. and 3rd Avenue.
The suspect vehicle drove over stop sticks that had been deployed causing at least one of the tires to go flat.
They rest made it onto to highway 5 toward St. Denis.
Police say the syspects were throwing items from the vehicle as well as toward the police vehicles.
The suspect vehicle eventually came to a stop when it was unable to negotiate a turn on a gravel road at a T intersection southeast of St. Denis.
The remaining 5 suspects were taken into custody without incident.
There were no injuries.
3 men and 3 women ranging in age from 13 to 18 will be in court later today facing a total of 16 charges in relation to this incident.