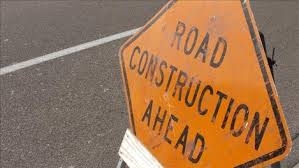 1) Starting Monday, April 18 – for approximately five weeks – crews in Regina will be doing concrete repairs on Dewdney Avenue between Princess Street and Elphinstone Street.
Dewdney Avenue will restricted at times to one lane in both directions, but two-way traffic will be maintained.
2) Another road restriction will start Monday, on 11th Avenue between Winnipeg Street and Broad Street
Parking lanes will be closed in both directions in two block segments adjacent to the work zone beginning at Winnipeg Street and moving west towards Broad Street.
Major items of work (concrete removal, concrete placement, etc.) will be restricted to one side of the street at a time. Two-way traffic will be maintained in the opposite lanes.
The west lane of southbound Winnipeg Street will be closed between Saskatchewan Drive/Arcola Avenue and 12th Avenue as concrete repairs on 11th Avenue adjacent to this area are completed.
Two-way traffic on Winnipeg Street will be maintained.
3) And drivers should consider alternate routes beginning Monday for approximately four weeks as crews will be doing concrete repairs on Victoria Avenue between the northeast corner of Park Street and the Ring Road off-ramp by the Home Depot.
Two-way traffic will be maintained.
Drivers are reminded to slow down in construction zones and consider alternate routes.