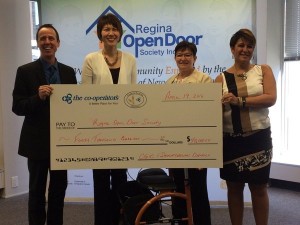 The Regina Open Door Society received a large donation Tuesday afternoon to be used for Syrian refugees.
The Co-operators had $250,000 to be used across Canada for Syrian refugees, and $40,000 of the money was allocated for the Regina Open Door Society.
Darcy Dietrich, Executive Director of the Regina Open Door Society says donations like these make a huge difference with operations.
"Since the public has become more aware of Syrian refugee issues through the Syrian initiative it's made a huge difference to our organization in terms of donations and grants to help us."
The money will be used for the Regina Open Door Society's Language and Employment Services.