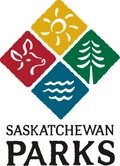 This year's online access to bookings for Saskatchewan campsites is coming to a close.
According to Saskatchewan Parks officials, Monday was a busy day as campers were booking Meadow Lake, one of Saskatchewan's biggest and more-popular parks.
There were approximately 2,189 potential campers waiting in queue at 7am, which is up from 1,913 last year.
There were however, reports of a brief outage for the Reserv-a-site program for the Meadow Lake region.
Government officials say the glitch lasted about an hour, and was caused when the provider was working with the local servers.
Officials say the final days online reservations happening should be free of any technical problems.
Campers are reserving is Bronson Lake, Chitek Lake, Lac LaRonge and Makwa Lake Tuesday.
As of 7am Tuesday, reports are 1,400 people were in the queue and the digital line-ups cleared quickly.