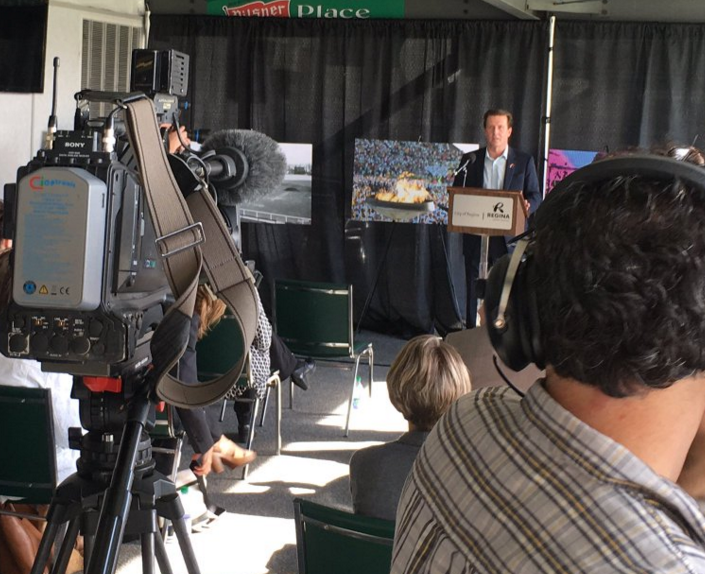 Regina Mayor Michael Fougere says it will be hard, but the Queen City is about to give Mosaic Stadium a long and heartfelt farewell.
Fougere says there will be a number of events to provide residents a unique way to say good-bye to the current Mosaic Stadium.
"Mosaic Stadium is a community gathering space that is special to many in Regina and our province as a whole," said Mayor Fougere. "It has served us well and we wanted to make the stadium as accessible as possible in 2016 for residents to say good-bye."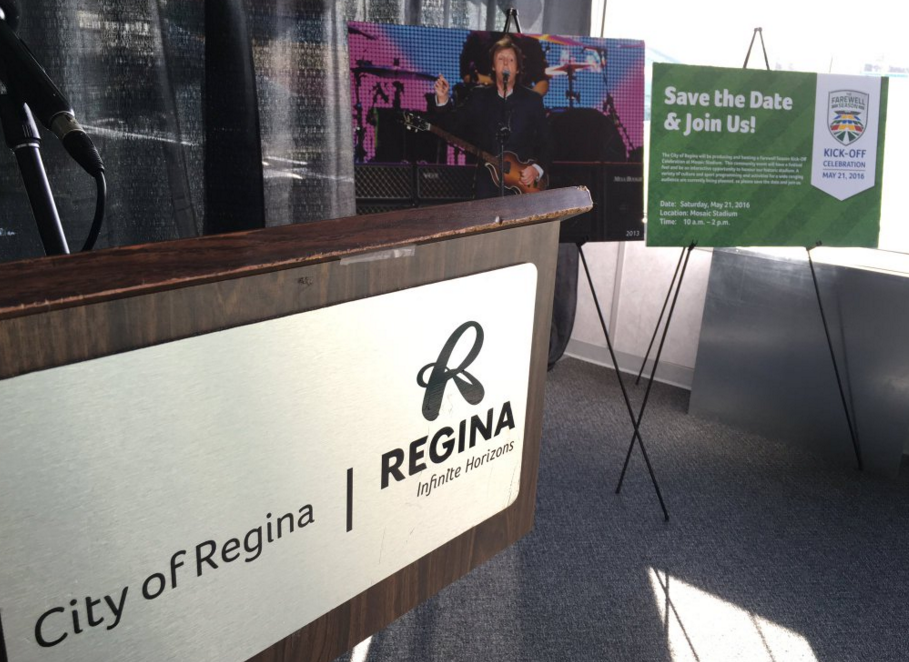 A variety of events and programs have been planned with community partners to celebrate Mosaic Stadium and create those last special memories beginning with a Kick-Off Celebration on Saturday, May 21.
This celebration will feature a number of sport and cultural groups and also include pavilion performances from the Regina Multicultural Council Mosaic Festival.
A free BBQ is also a part of the celebration.
280 hours of unique programming has been established through various initiatives, including an educational program for schools and public photo opportunities.
A unique component to the programming of the farewell season includes two contests:
One contest asks community organizations to submit a proposal for their own special farewell event to be hosted at Mosaic Stadium during the farewell season.
The second contest encourages local artists to submit a proposal to create a commemorative art piece that honours the current stadium and that will be permanently installed in the new stadium in 2017.
Both contests close on May 31.
Additional details will be announced throughout the farewell season.