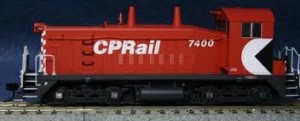 Canadian Pacific Railway is raising ts dividend and announcing the launch of a share buyback program,  as they reward investors in the wake of the failed takeover bid for Virginia-based Norfolk Southern Corp.
Calgary-based CP said it will raise the quarterly dividend to 50 cents from 35 cents, and repurchase as many as 7 million shares or 5 per cent of its shares.
The announcement coincides with the release of the company's first-quarter financial results, which beat analysts' expectations even as revenue slipped.
For the three months ended March 31, CP posted diluted earnings per share of $3.51 on revenue of $1.67-billion. Adjusted earnings per share rose by 11 per cent to $2.50. Analysts expected adjusted per-share profit of $2.41 and revenue of $1.6-billion.
Net profit rose by 69 per cent to $540-million, from the year-earlier quarter.
In a conference call with analysts on Wednesday morning, the company also announced it is  consolidating its three regional divisions into two.
CP also raised its estimate for job reductions this year to 1,400 jobs this year from 1,000.
Hunter Harrison, CP's chief executive officer, said he was pleased with the results "particularly given the soft economic conditions we were faced with."