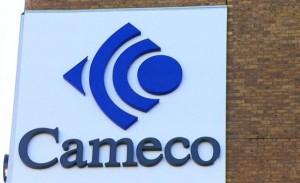 Cameco has released a statement saying the company is suspending production at its largest uranium mine in Saskatchewan throwing around 500 people out of work at its Rabbit Lake operation.
CEO Tim Gitzel says "continued depressed market conditions do not support the operating and capital costs needed to sustain production at Rabbit Lake"
Cameco says it will offer employees exit packages and will consider relocating workers to other Cameco facilities and job-sharing options.
It says it will keep about 150 people at Rabbit Lake to maintain the facilities and do environmental monitoring and reclamation.
Rabbit Lake has produced more than 91 million kilograms of uranium concentrates since production began at the facility in 1975.
Shortly after the announcement was made public, Premier Brad Wall took to social media to say the government's rapid response team is on its way to help laid off workers.