Queen Elizabeth officially celebrates her birthday today or in June.
I mean, officially, she was born on this day 90 years ago!  BUT the celebrations of the UK and Commonwealth take place in June.  Perhaps a G & T is not out of the question at some point today!
Absolutely love the photos that have been coming out.  The Queen and her great grandchildren, her casual shot with daughter, Princess Anne and Elizabeth's beloved corgies and dorgies posing on steps with a regal "Country-woman".
And then there is this shot of 4 generations of monarchy.
There's a lot of "regular" family in this royal photo.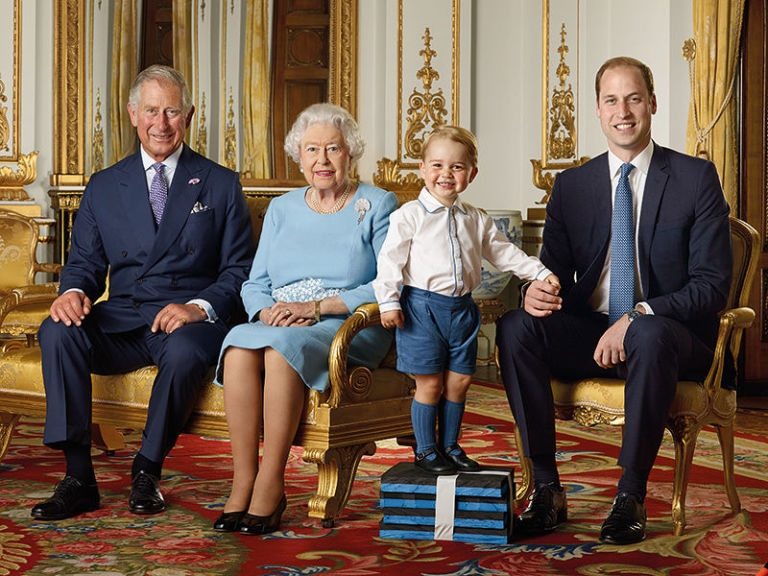 Rock Royalty has lost another.  As I write, the news is released that the rather reclusive, innovative and only 57 year old PRINCE has died.
He had been sick over the last couple of weeks,  reportedly in hospital briefly.  Prince, then showed up a late DJ show to prove he was very much alive.
It seems this year has been the "death" year as our iconic musical heroes pass before us and the news becomes the "norm".
And this would be the day that "Doves Cry".
A definite sweep of shock, surprise and "WHAT IS GOING ON?", echo around the music world.  Most of you may not know who he is or what his impact was on the world of music.
Prince is small in stature, but big in vision; making his home base his home state of Minnesota, eschewing the limelight of New York and Los Angeles.
The day will unfold with more information, but not since Michael Jackson has there been such a buzz.  I mean, David Bowie was a shock and sadness.  It made us turn back time to early Bowie.  David had just celebrated a birthday,  released new material and then death.   While Bowie had endured cancer, Prince's passing is so fresh, we are unclear of cause.
The world is full of mystery in life and death and even more so in 2016.
I know I was writing a whole different blog up until about twenty minutes ago!