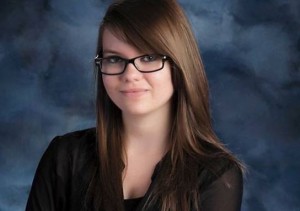 One of the two teens charged in the death of 16-year-old Hannah Leflar has pleaded guilty to first degree murder. The plea comes because of the evidence presented in the co-accused's preliminary hearing in January.
Leflar who was a student at Thom Collegiate was killed in January of 2015.
Crown prosecutor Chris White says the family can take something away from today's guilty plea. "It's obviously difficult for them having to, every time they come to court they have to re-live what happened. They see the individuals in court and you can tell it's difficult. But I think they took something today, from this proceeding that they hadn't taken in any other proceeding. It is because the individual today having entered a guilty plea, in law he is a murderer."
The accused cannot be named as he is a minor but the crown is seeking for him to be sentenced as an adult. White says they believe that is warranted in this case. "In our view given the seriousness of the offense. We don't believe anything short of a life sentence is an appropriate disposition for this particular young person."
The defence is contesting and will look for him to be sentenced as a minor which would carry a maximum penalty of 10 years, 6 years in custody to be followed by 4 years of community supervision. A hearing to determine whether he will be sentenced as an adult or a minor has been set for October 24th.
The other teen charged in the killing will appear at the Court of Queen's Bench in Regina on November 14th.