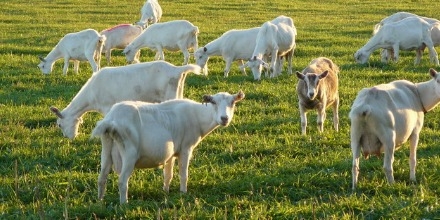 The City of Calgary is launching a pilot project that will study the use of goats for targeted weed control.
Beginning this spring, a herd of goats managed by a professional shepherd and highly trained herding dogs will be dispatched to two Calgary parks to help control weeds, including Canada thistle.
Calgary Parks spokesman Chris Manderson says targeted grazing for weeds is environmentally friendly and sustainable, and evidence from other cities that have tried similar projects suggests it can be cost-effective.
He says the city is especially interested in seeing if the goats can be used in areas that may be unsafe for work crews and equipment, such as steep slopes and nearby water bodies. (The Canadian Press)