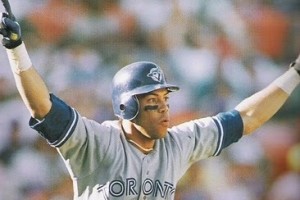 Toronto Blue Jays second baseman and hall-of-famer Roberto Alomar is in Regina Saturday night to speak at the Regina Red Sox dinner. He says coming to Regina is always an enjoyable experience for him, and is he is expecting the same hospitality he has received in the past when making stops here.
Speaking on the "Sportscage", Alomar had a variety of things to say including he thinks Jose Bautista deserves the big money he is asking for and that if the Blue Jays don't give it to him, hopefully some other team will.
Alomar also spoke on the controversial new rule established this year preventing players from going out of the way to break up a double play. Alomar doesn't like the rule saying the aggression has been taken away from that aspect of the game, and that there is a way to take out the shortstop or second baseman without being dirty trying to hurt someone
Alomar, who is now a special advisor for the Jays organization, says he speaks to many kids, promoting the game and making sure they stay on the right path.