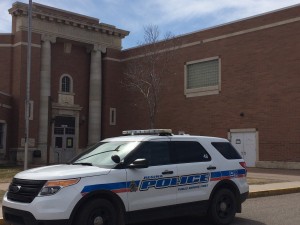 The Regina Police Service conducted a complete search of Winston Knoll Collegiate and found nothing suspicious.
Police were notified on monday morning of a bomb threat at the school. Numerous officers were dispatched with some working on the threat investigation, while other officer monitored the school and area for suspicious activity.
Winston Knoll students were evacuated from the school at the start of the lunch hour. Students who normally stay at school over the lunch hour were taken to Riffel High School, which was placed in Secure-the-Building mode. At the end of the lunch hour, Winston Knoll students were dismissed for the day. Riffel students were dismissed from school at 2:00 p.m.
The Regina Police Service is conducting interviews in this ongoing investigation.
Anyone with information that could assist police in the investigation is asked to contact the Regina Police Service at 306-777-6500 or call Crime Stoppers at 1-800-222-8477.