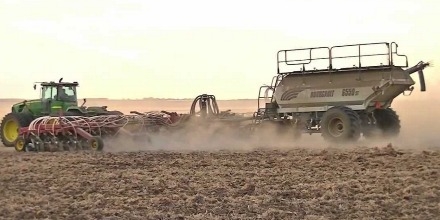 A market analyst says dry weather in western Saskatchewan is affecting the pace of seeding.
G3 Canada analyst Neil Townsend says some farmers are waiting for more moisture in the southwest.
Townsend says seeding is mostly limited to the southwest part of the province and is less than 2-percent.
He says eastern Saskatchewan has more moisture but seeding won't likely get underway for a week or more due to cool weather.