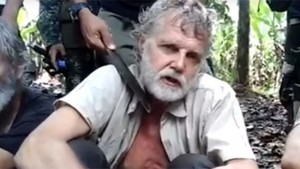 Premier Brad Wall has issued a statement on the death of John Ridsdel, who was murdered by a Muslim extremist group in the Phillipines after being abducted last fall at a resort.
"Our hearts and sympathies go out to John Ridsdel's family after the news of his death today.
His life was taken away in a brutal act of murder by those with diametrically opposed values to the ones we hold.
It is hard to believe this could happen to someone who was raised in Yorkton.
It heightens our awareness to this global threat of terrorism that we ought never to take lightly. As a nation, we must always remain vigilant and bring individuals who wish to cause us harm, like those in this al-Qaeda linked group, to justice.
On behalf of the people of Saskatchewan, we offer our condolences and prayers for better days to come for the Ridsdel family and for the other hostages still at risk."