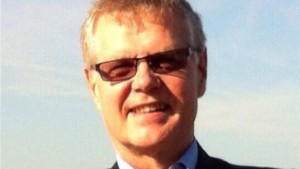 Prime Minister Justin Trudeau has condemned the "cold-blooded murder" of a Canadian by terrorists in the Philippines who were holding him hostage.
Trudeau confirmed the victim was 68-year-old John Ridsdel of Calgary.
Ridsdel was one of four tourists — including Canadian Robert Hall, a Norwegian man and a Filipino woman — who were kidnapped last September by Abu Sayyaf militants from a marina on southern Samal Island.
The militants had threatened to kill one of the three male hostages if a large ransom was not paid by 3 p.m. Monday local time — 3 a.m. ET.
Trudeau says his government will work with the government of the Philippines and international partners to pursue those responsible for this "heinous act."
Local police said earlier on Monday that the head of a Caucasian male was recovered in southern Philippines, but did not identify the victim.
The hostages were believed to have been taken to Jolo Island in Sulu, a jungled province where the militants are thought to be holding a number of captives.
Abu Sayyaf — which Canada and other western countries consider a terrorist organization — has relied on huge ransoms earned from kidnappings of mostly Western tourists and missionaries and extortion to survive for more than two decades.
(Canadian Press)