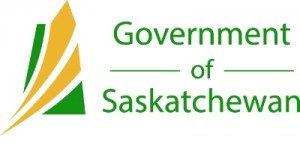 The federal government is funnelling billions of dollars into infrastructure projects across the country.
That's according to letters from Infrastructure Minister Amarjeet Sohi to the provinces which will be released today.
Government relations minister Jim Reiter is glad to see the federal government move ahead with its infrastructure committments saying they will have significant budget implications for the province and our municipal partners.
In a statement released by the government, Reiter says:
Ottawa has indicated that Saskatchewan's allocation under the Public Transportation Infrastructure Fund (PTIF) will be approximately $29 million to help improve and expand public transit systems.  The province's allocation under the Clean Water and Waste Water fund (CWWF) will be approximately $90 million which will improve and upgrade water and waste water infrastructure.   We understand that the federal government intends these programs to target the rehabilitation, modernization and optimization of public infrastructure.  They include flexibility to fund new/expansion projects and asset management, design and planning for future projects.
They have also announced some welcome and badly needed changes to the New Building Canada Fund (NBCF) programs including the lowering of traffic count restrictions on road projects and the streamlining of the business case process.  In addition to announcements made recently under the NBCF Small Communities Fund component, Saskatchewan currently has about 20 municipal water and sewer projects awaiting federal approval.  Given the federal government's indicated desire to move funding quickly and efficiently, we hope to get positive news on these projects in the immediate future.
The federal government is scheduling calls with provincial and territorial officials this week to provide more detailed information and answer questions about PTIF and CWWF. Draft bilateral agreements will be shared with the provinces and territories to start negotiations. Saskatchewan's decisions will be informed by these discussions.