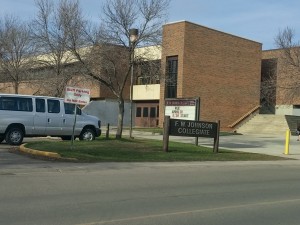 Regina police dealt with another secure the building mode in east Regina on Monday afternoon—one which was unrelated to what happened at  Winston Knoll.
Police say a staff member at an elementary school witnessed someone breaking a car window and recognized that student. The witness called police to report the damage and that the suspect was running away with what looked to be a weapon.
The decision was made to issue a secure the building mode at Johnson High School and two nearby elementary schools, but that protocol did not last long as the suspect was located. He did not have a weapon.