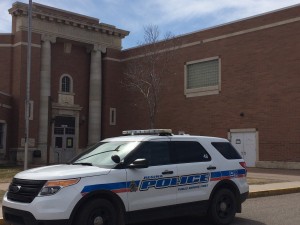 Winston Knoll Collegiate in northwest Regina has been evacuated after a bomb threat was made against the high school Monday morning.
Students have been sent home for the day with some being sent to nearby Riffel High School where a hold and secure protocol is in effect at this hour.
Regina police stress staff and students at the school are safe, and they are investigating at this hour to determine if the threat is a credible one and to make sure the school is safe.
At this point, neither police or the Regina Public School board are saying if classes will resume as scheduled Tuesday, but are optimistic they will.
Derek George has a son in grade ten and went to the school to pick up him up shortly after he received an automated call about the incident, he calls it a 'scary situation'.
"Any parent is probably petrified for their kid, they expect safety at their school."
His son was already on a bus home when he arrived at the school.