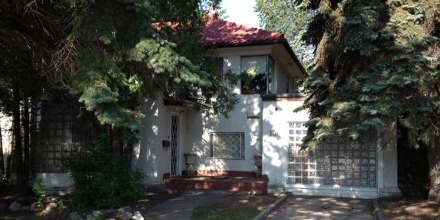 13 Leopold Crescent is no longer on the city of Regina's Heritage Holding list.
City council voted the residence no longer be protected under the bylaw and can be demolished.
The majority of councillors agreed, with the motion being carried by an eight to two vote.
It took nearly two hours for councillors to arrive at the decision.
Jackie Schmidt, The president of Heritage Regina, says she is disappointed with the outcome.
Heritage Regina was hoping to save the home from demolition but owner Dennis Dodds says the property was beyond repair.
"It is not economically feasible to renovate and restore the building. In fact, rehabilitation of the house presents an unreasonable financial burden on the homeowners," said Dodds.
Dodds has now been given the go-ahead to build a newer home on the lot where it currently stands.
Council also voted a review of the process for buildings to be designated to the Heritage Holding List was needed.