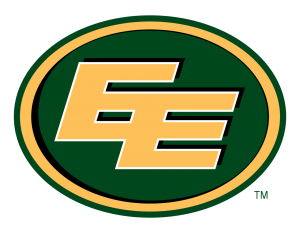 It wasn't the off-season the Edmonton Eskimos thought it would be.
Just days after winning the Grey Cup, head coach Chris Jones and virtually his entire coaching staff headed to Saskatchewan throwing cold water on the celebratory mood of the team.
Being the Grey Cup champs, the Eskimos were given the honour Wednesday as being first out of the gate with the annual "State of the Franchise" teleconferences with GM Ed Hervey saying the plan remains the same when it comes to repeating as CFL champs even though there was no proclamation of doing it.
"Just play our brand of football, " Hervey said. "You go out there and play hard, play consistent, play the kind of football that we expect."
First year head coach and former Edmonton quarterback Jason Maas is ready to try and lead his team back to the Grey Cup. Maas is excited at what 2016 holds.
"I want a competitive team. I want an intelligent team. I want a team that can protect the quarterback and protect the ball and limit penalties." Maas said. "But the character on the team is what Edmonton is all about and has always been about.
When it came to Jones and his staff leaving for Regina, Hervey decided to take the high road.
"Look, I don't want to get fined," Hervey stated. "So I won't answer that question."