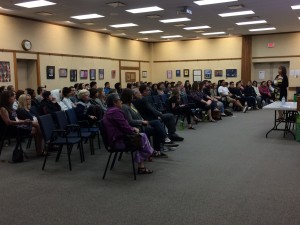 Hundreds of students from Regina Public high schools attended a youth conference Friday morning to learn more about Treaty 4 and Indigenous people.
This is the second year The Next Generation Project has run.
Leia Laing is an organizer of the event and says the two day event is all about education and awareness on issues facing Indigenous people.
"I think that more and more people are becoming less afraid to talk about things and are becoming more interested, and they're realizing the importance of starting conversations."
The conference included key note speakers from First Nations University.