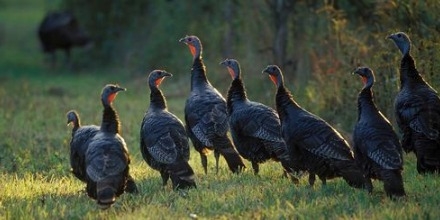 Police in Brandon, Manitoba have a warning for residents; don't feed the turkeys.
Officers say wild turkeys normally live in the city and have recently caused some property damage.
Some of the birds were relocated to a rural area south of the city, but are still causing a problem.
Sergeant Bill Brown says its easy to coexist with the animals but people shouldn't encourage them with food.
(The Canadian Press)