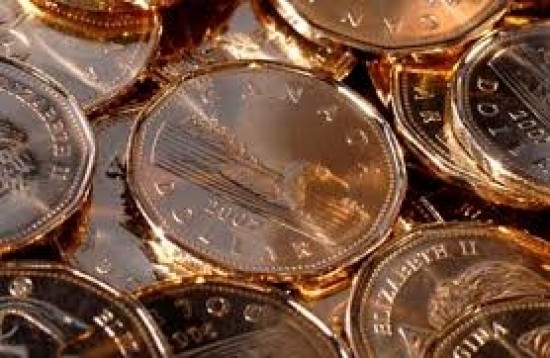 The Canadian dollar hit the 80-cent US mark today, signalling a remarkable turnaround for the currency this year.
The loonie reached the level shortly after North American stock markets opened for trading before pulling back.
It was up 0.16 of a cent at 79.85 cents US in late-morning trading.
The last time the loonie closed above the 80-cent US level was on June 30, 2015, when it settled at 80.06 cents US.
In January, the Canadian dollar was trading around the 68-cent US mark, but it has since been aided by weakness in the greenback.
The jump came as the S&P/TSX composite index was up 49.51 points to 13,935.94, while the June contract for benchmark North American crude oil was trading at US$46.21, an 18-cent lift.
Earlier, Statistics Canada reported that the economy contracted by 0.1 per cent in February, the first monthly decline since September, though that was in line with expectations.
(Canadian Press)