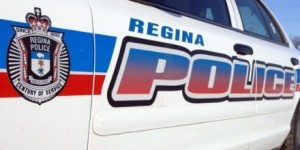 Police have charged a 15-year old boy with possession of a weapon.Police were called for a weapons offence in the area of 6th Avenue and Albert Street at about 5:15 p.m., on April 30.
The caller said a man was armed with a "bladed weapon."
Police arrived and located the suspect, a 15-year old boy, who was arrested and charged.
The weapon was seized by police.
The name of the accused will not be released, in accordance with the provisions of the Youth Criminal Justice Act.
He has been charged with carrying a concealed weapon, possession of a weapon, and failing to comply with disposition.
He appeared in Youth Court on May 2.