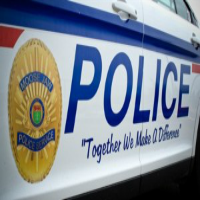 Moose Jaw Police say a man performing an Indecent Act has been arrested after three girls were witness to the incident.
Police were called to Macdonald St and Redland Avenue regarding the man in a truck.
He stopped two girls – one of them being under the age of 16 – and told them to watch him.
The girls left and called the police.
Approximately 30 minutes later police received a 2nd call in the same general area – a woman also immediately called the police.
Police arrested a 24 year old man and charged him with Performing an Indecent Act.
Police will be asking the Justice of the Peace for the male to be on several release conditions including a curfew and to stay 5 meters from anyone under the age of 16.
None of the victims were physically injured in this event.
The man is in court Monday