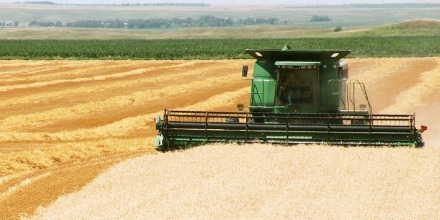 Grain prices are mostly moving up in the latest monthly outlook from G3 Canada.
Dave Siminot with G3 says wheat prices have been strengthening, but the rising Canadian dollar has been a negative factor.
He says spring wheat is down five-dollars a ton this month while durum is up two-dollars.
He adds the canola outlook rises 14 dollars a ton, while soybeans are up 12-dollars.
Siminot says the outlook is up eight-dollars a ton for field peas due to rising demand in India.