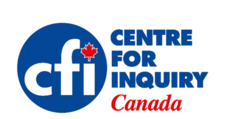 A group is petitioning Saskatchewan Premier Brad Wall to lead a secular government after the premier noted last year no one had ever complained about an opening prayer at the legislature.
Wall vowed to keep the prayer, noting a Supreme Court ruling that struck down prayers at council meetings in Saguenay, Quebec didn't apply to provincial legislatures or Parliament.
David Richards, a Saskatchewan member of the Centre for Inquiry Canada, says his group's petition is a way to show not everyone in Saskatchewan agrees with the government's decision.
Richards has suggested the government adopt a moment of silence, rather than prayer, before legislature sessions so people can pray or reflect in their own way