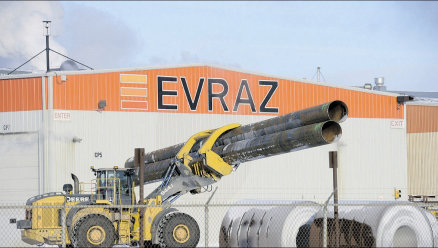 Evraz is laying off at least 200 workers at its pipe operations in Regina this week.
The cuts come at a time of uncertainty with low oil prices contributing to fewer production orders.
The company handed out 130 layoff notices on Friday.
There were 70 slips doled out earlier this year.
The upcoming layoffs are the facility's biggest round of cuts in the past six years.
United Steel Workers, which represents workers at Evraz's Regina facilities says there is not a lot of pipe and steel orders coming through.
But Regina isn't the only Evraz mill singled out.
Evraz's mill in Portland was halted April 9 and it's expected more than 230 people will lose their jobs in Calgary when that plant is closed down next week.