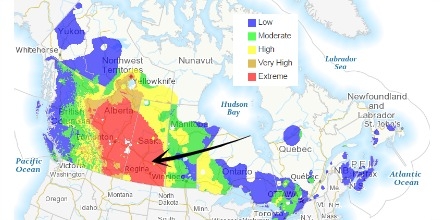 There are 13 wildfires burning in the province according to the Government of Saskatchewan's daily report.
89 fires have been put out, according to the ministry
Over the last 24 hours, 5 fires have been declared out and 6 new fires have been reported.
Most of the fires are in northern regions including Prince Albert, Buffalo Narrows and La Ronge.
Up until now in Saskatchewan, there have been 102 fires reported.
Last year at this time, there were 81 fires declared