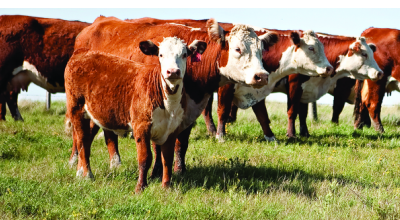 Saskatchewan cattlemen are happy with a change of direction at the Earl's restaurant chain.
Earl's announced Wednesday it made a mistake when it decided to move away from Canadian beef for U.S. certified humane meat.
Saskatchewan Stock Growers president Doug Gillespie says the decision is positive.
Earl's says it will now try to source as much of its beef in Canada as possible, and work to help farmers build the supply it needs.
Premier Brad Wall tweeted, Thank you, Earls.
Agriculture minister Lyle Stewart calls a decision a good first step.
Stewart says Earl's should work with the cattle industry to buy Canadian beef first.
He says Canada's code of practice in raising beef is the best in the world.
Stewart sees the issue as a marketing gimmick that backfired.
Ryder Lee with the Saskatchewan Cattlemen's Association says the decision shows the power of social media.
There was a firestorm of anger on social media about Earl's decision.
The chair of the Western Wheat Growers says a video from an Alberta director may have helped Earl's restaurant make the decision to reverse its decision and again buy prairie beef.
Jim Wickett says the video by farmer Matt Sawyer of Acme had over 100 thousand views within 24 hours.