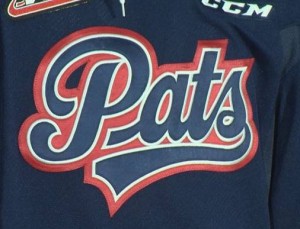 The Regina Pats won't be making many selections at the WHL Bantam Draft in Calgary Thursday.
The team does not have a first round pick having sent it to Red Deer in a trade that netted them Jake Leschyshyn meaning the team won't pick until the 32nd selection is made.
While having a 2nd round pick, the team does not have a 3rd or a 7th.
Head Coach and General Manager John Paddock says the fact they don't have a lot of picks means it is important they select some players who will have a legitimate chance of being a roster player for the team in future years.
The Kootenay Ice hold the first pick in the draft.