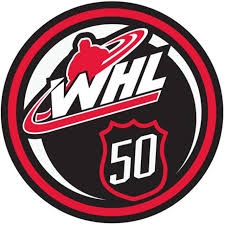 The WHL handed out its awards and named what player topped the list in the top 50 overall at its annual awards luncheon in Calgary on Wednesday.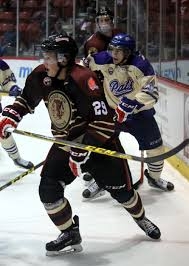 Moose Jaw's Dryden Hunt was named the player of the year after a season in which the 20 year old, who is property of the Florida Panthers, finished 2nd in league scoring with 116 points including 58 goals.
Regina forward Adam Brooks was named the winner of the Bob Clarke Trophy as the WHL's leading scorer.  Brooks had 120 points to become the first Pat to win the award since Dale Derkatch in the 1982 season.
Others to win awards included Brandon's Ivan Provorov as the league's top defenceman, Everett's Carter Hart as top goalie and Victoria's Matthew Phillips as the top rookie.
The WHL also revealed who sat atop the list in its top 50 of players to play in the league in its 50th anniversary season.
Voters selected former Swift Current Bronco Joe Sakic as the top player followed by Bobby Clarke and Carey Price
The event on Wednesday was a prelude to the WHL bantam draft which goes on Thursday with the Kootenay Ice holding the first overall pick.