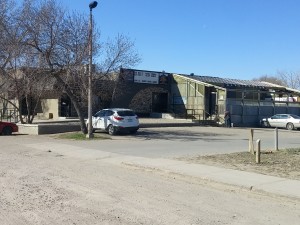 The Pump Roadhouse on Victoria Avenue East is telling its customers of new security protocols after a shooting last month inside the bar that wounded two men.
In a statement issued to the media on Thursday, owner Mark Smith says all patrons and any items, including coats, purses and backpacks, will be subject to search by a metal detection device and/or a pat-down before being allowed inside effective immediately.
While a security company will help with everything this weekend, Smith says security staff will have training completed by the ministry of Justice by the end of July.
Regina police continue to investigate the shooting, but so far have no one in custody.